Local news
Constantine Announces $4.6 Million To Promote Equitable Access To Youth Sports And Outdoor Recreation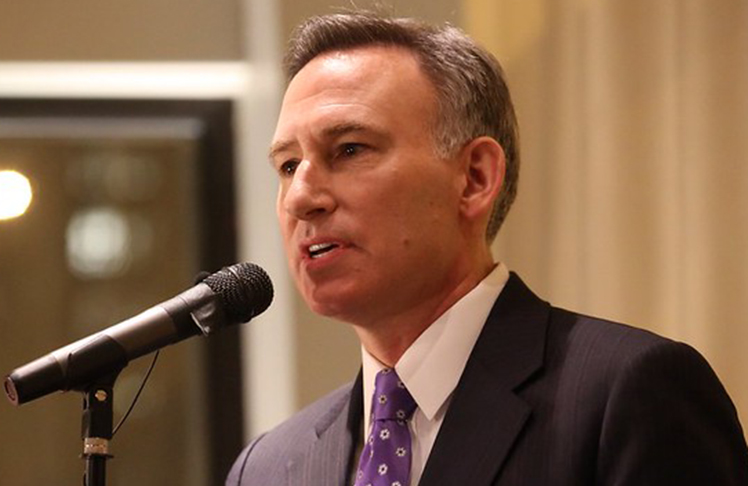 King County Executive Dow Constantine
King County Executive Dow Constantine recently announced $4.6 million in Youth Sports and Outdoor Recreation Relief funding – including a substantial boost from federal COVID-19 recovery aid – to improve access to sports and recreation for youth of color following extensive community-based review that helped focus investments on racial equity.
A total of 45 organization will receive funding based on a comprehensive community review process designed to promote equitable access to sports and recreation. King County Parks partnered with the King County Play Equity Coalition and 50 independent community reviewers to evaluate proposals, applying the principles of racial equity.
"Investing in these 45 community-led projects will create more opportunities for young people – and particularly young people of color – to play, exercise, and connect, and will contribute to the long-term health of our entire region," said Executive Constantine. "Success requires significant investments guided by community expertise. Thanks to our strong partnership with the King County Play Equity Coalition, that is exactly what we are delivering."
Here are a few examples of the 45 community-led projects that will receive funding:
• Braided Seeds, a Black woman-led nonprofit working to remove barriers so Black, Indigenous peoples, and young people of color can get outside to enjoy the outdoors and reconnect to the land
• AGE UP, a people of color-led, neighborhood-based organization leveraging the power of sports for a more just society by providing sports-based youth leadership programs in partnership with six Seattle public schools
• Game of Life Sports Mentoring, a sports-based youth leadership development and mentoring program addressing the disproportionality of Black and Brown youth in the County's juvenile justice system and to give young people an alternative to violence via basketball and mentorship
The King County Council added $2.5 million in federal COVID-19 relief funding to the $2.1 million youth sport grants funding for a total of $4.6 million.
Restrictions on group gatherings, school and park closures, and increased costs during the pandemic amplified racial, economic, and geographic disparities of youth access to sports and recreation.
"For everyone, but especially for youth, outdoor recreation is incredibly important, and fun," said King County Councilmember Jeanne Kohl-Welles. "All of these organizations do an exceptional job making outdoor activities and sports accessible, inclusive, and a regular part of the lives of young people. I am very pleased that this funding will make sure that more youth have more enhanced opportunities to play!"
"South King County kids have never had the same access to sports fields, open spaces or recreation opportunities as kids in other parts of the county," said King County Councilmember Dave Upthegrove. "Working with the Play Equity Coalition, we put money into fixing this disparity. Now all kids will be able to enjoy the benefits of participating on a sports team, kicking a soccer ball in their local park or attending a summer adventure camp."
"Our youth have been hit hard by the pandemic, with a lack of social interaction and a decrease in physical activity that has increased issues of mental health," said King County Councilmember Reagan Dunn. "Organized sports and recreational programs can help our children re-engage socially, increase connections, and boost physical and mental health. We need to get our kids moving again."
The post Constantine Announces $4.6 Million To Promote Equitable Access To Youth Sports And Outdoor Recreation appeared first on theseattledigest.com.