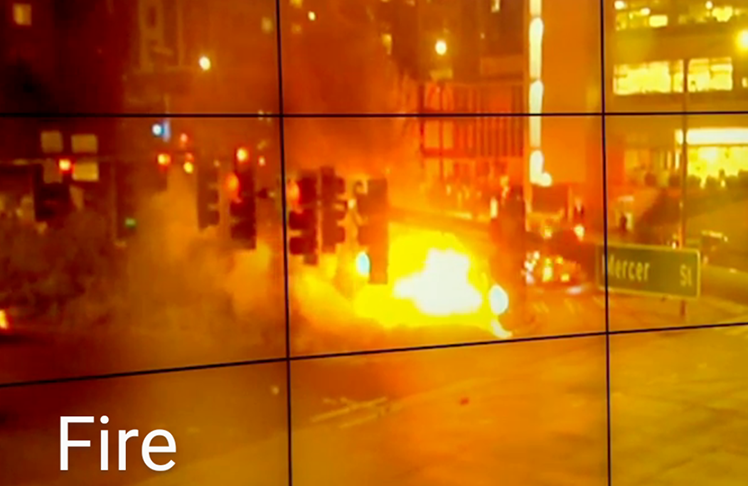 A late night fire blaze near a downtown Seattle camp. No injuries were reported during the Friday night blaze that occurred at the intersection of Mercer Street at Fairview Avenue shortly after 10 at night. The Seattle Fire Department is still searching for what ignited the blaze and for people to interview who may have information. A single tent burned with report of damage also to a nearby electrical box.
Reports show that the cause of the fire was not determined. The encampment is located on land owned by the city of Seattle, according to the Washington State Department of Transportation. The city has the responsibility to clear the small number of tents that have taken root at the location.
There are issues in and near other camps as well. A thief broke into a Seattle family's home, not once, but multiple times within the last 30 days. Now, the family feels unsafe in their own home and says a nearby homeless encampment may be the reason for the rise in break-ins. The most recent burglary happened Friday overnight in the city's Beacon Hill neighborhood.
The stats are stark. eattle police crime data showed there are 174 burglaries in the Beacon Hill neighborhood so far in 2022. Hirsch said his neighbors were also recent victims—their cars were broken into and some of their catalytic converters were also stolen.
The mayor's office explained, "The Unified Care Team regularly meets to determine which encampments will be addressed next, considering City resource capacity and a variety of factors, including shelter availability, impact to public space and the natural environment, pedestrian access, pending construction, public safety incidents and verified SPD and SFD data, and more."
The post Fire Near Downtown Seattle Camp appeared first on theseattledigest.com.