Local news
Harrell Selects Gino Betts To Lead Office Of Police Accountability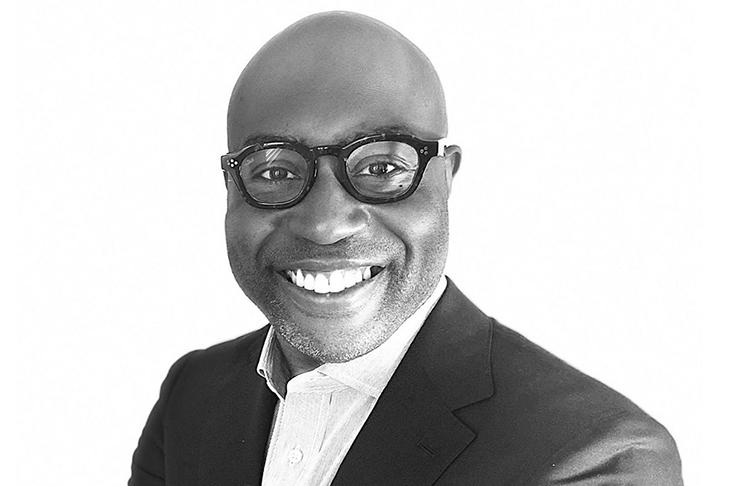 Gino Betts
By Aaron Allen, theseattledigest.com
Last week, Seattle Mayor Bruce Harrell announced his selection of Gino Betts as the new director of the City of Seattle Office of Police Accountability (OPA).
Betts, the current Cook County Assistant State's Attorney, is a career public servant and accountability leader, a champion for transparency and accountability, who Harrell believes will bring the leadership experience necessary to deliver objective, thorough and just misconduct investigations. Betts will officially become the OPA director on August 1 and will initiate his tenure with a series of community meetings to introduce himself to the people of Seattle.
"We cannot have safety without accountability, and our office of police accountability is a core component of our efforts to ensure a trusted, effective, and accountable Seattle Police Department," said Harrell. "After a robust national search, Gino was a clear standout for his commitment to fairness and justice, belief in continuous learning and improvement, and proven experience driving real progress in this critical area. I'm excited to appoint him to this position and know Seattle will be well served by his independent, determined, and thoughtful approach to police accountability."
According to officials, Betts' lived and professional experience is an invaluable resource and an important perspective for safeguarding his effective oversight endeavors. As an attorney with Chicago's police accountability agency, he participated in a number of high-profile cases helping secure accountability and expose instances of corruption and misconduct, including against former Chicago Police Department Chief Ron Watts.
With the appointment of Betts, Harrell looks to bring a fresh perspective into the accountability of law enforcement and will provide a broader sense of transparency to office.
"I'm honored to join the Office of Police Accountability and to advance efforts to build transparency and community trust in the Seattle Police Department," said Betts. "This is a new opportunity to bring a fresh lens and deliberate approach to these challenging issues moving forward by engaging community through thorough investigations driven by honesty, transparency, and a dedication to the truth."
A product of Chicago's South and West Sides, Betts currently leads the Southside Community Justice Center, and has worked as the Cook County's Department of Homeland Security and Emergency Management, where he was quickly promoted to interim chief-of-staff. He also teaches legal writing at DePaul University and trial advocacy at University of Illinois at Chicago. Outside of work, Betts has served on several nonprofit boards, including those focused on community engagement, public safety, and diversifying the legal field.
Seattle City Councilmember Lisa Herbold, Chair of Council Public Safety & Human Services Committee, is pleased with Harrell's selection and believes that Betts' experience will bring more authority to help reform police accountability in Seattle.
"I thank Mayor Harrell for his nomination of Director to the Office of Police Accountability," says Herbold. "Mr. Betts has worked in a police accountability system with more authority than the OPA; I believe this experience will make him an effective voice for additional accountability reforms in Seattle."
Rev. Dr. Patricia L. Hunter, Co-chair of the Community Police Commission, also believes that Betts is the most qualified person for the position.
"Mr. Betts is highly qualified for the position and brings a wealth of experience and commitment to police accountability," says Hunter. "Mr. Betts will work with all the accountability partners and is committed to being seen in and transparent with the Seattle community. The search committee was unanimous in its decision to move Mr. Betts forward in the search process for the next executive director of the Office of Police Accountability."
The post Harrell Selects Gino Betts To Lead Office Of Police Accountability appeared first on theseattledigest.com.