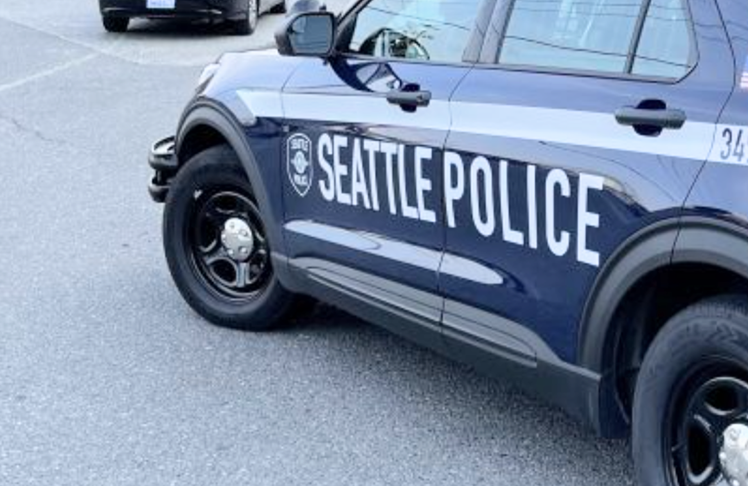 The prosecutor's office asked for a $2 million bail for the suspect in a Seattle road rage shooting. Angel Anthony Valderrama, 38, was arrested nearly a month after the shooting took place, on Saturday, Aug. 20. Valderrama is accused of shooting 68-year-old Robert Jensen after Valderrama refused to let Jensen merge in front of him while they were driving on Fourth Avenue in Seattle.
Prosecutors are asking that Valderrama be held on $2 million bail. The shooting happened in Seattle's Industrial District on July 21. The suspect said he shot the victim in self-defense. The suspect in a Seattle road rage shooting was charged with second-degree murder.
On July 21, the Seattle Police Department 911 Center received multiple calls reporting a shooting at 4401 Fourth Ave. S at the entrance to the Costco parking lot. Five different callers, including Valderrama, said a man was shot in the road. When officers arrived on scene, they found Jensen in his white Chevy pickup truck with a gunshot wound to his lower left torso. Seattle Fire Department Medics took Jensen to Harborview Medical Center where he later died.
A surveillance camera mounted on the southeast corner of the Costco nearby the shooting captured the incident on video, according to court documents. The video showed Valderrama and Jensen stop at the intersection. Jensen is then seen getting out of his car and approaching Valderrama's Subaru. Valderrama then exits his car, and Jensen is seen quickly backing away while bending forward, appearing to hold his abdomen.
Valderrama said there was a conversation with Jensen and a weapon pulled on him. He used a regular cop line that he feared for his life. However, there was "little or no time for any significant interaction between the two men," court documents said. One witness who was in a truck in the lane next to Jensen and Valderrama told police he did not hear any words exchanged between the two men and Valderrama "opened his door and almost immediately shot" Jensen, court documents said.
Prosecutors made a request to the judge that the defendant be prohibited from possessing any weapons or firearms and have no contact with the victim's family.
The post High Bail Sought For Road Rage Suspect  appeared first on theseattledigest.com.