National news
Interior Department Announces Programs To Advance Environmental Justice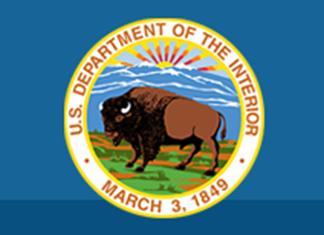 Justice WASHINGTON – The Department of the Interior today released a list of covered programs included in President Biden's Justice40 Initiative, which aims to deliver 40 percent of the overall benefits of climate, clean energy, and related investments to disadvantaged communities that are marginalized, overburdened and underserved.
There are 65 covered programs within the Department and 10 bureaus, each of which advance the Biden-Harris administration's commitment to environmental justice. "The Interior Department is committed to advancing environmental justice and making sure that no communities are left behind as we build a better America," said Secretary Deb Haaland.
"From climate adaptation and the promise of clean energy to legacy pollution clean-up and clean water infrastructure, it is imperative that the Biden-Harris administration's significant investments benefit historically disadvantaged communities, who for too long have borne the brunt of the climate crisis."
The list of covered programs released today includes programs that have traditionally provided benefits to disadvantaged communities for decades; programs where the Department is committing to increasing the benefits to disadvantaged communities; and new programs authorized through President Biden's Bipartisan Infrastructure Law.
The Department is developing methodologies to track and report the benefits going toward disadvantaged communities. Since the establishment of the Justice40 Initiative in the President's Executive Order on Tackling the Climate Crisis at Home and Abroad and consistent with the interim guidance, the Interior Department has been diligently reviewing programs for inclusion in the Justice40 Initiative.
The list of programs released today is expected to evolve over time as new federal programs are created or existing federal programs sunset.In total, hundreds of federal programs representing billions of dollars in annual investments are being reimagined and transformed to maximize benefits to disadvantaged communities that are marginalized, overburdened and underserved through the Justice40 Initiative. ###
The post Interior Department Announces Programs To Advance Environmental Justice appeared first on theseattledigest.com.