Local news
Strickland Demands SBA To Be Accountable For Disaster Loans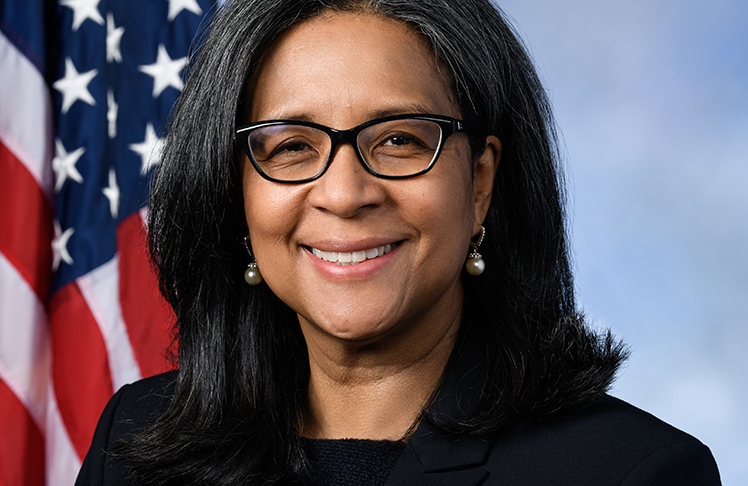 Congresswoman Marilyn Strickland
By Aaron Allen, theseattledigest.com
Congresswoman Marilyn Strickland (WA-10) along with 70 of her colleagues, including three Republicans, recently sent a bipartisan letter to the Small Business Administration (SBA) demanding accountability on how they have been processing Economic Injury Disaster Loan (EIDL) applications. The EIDL is a $1 trillion federal small business loan program that supports small businesses recovery from the economic impacts of the COVID-19 pandemic by providing accessible and borrower-friendly capital.
According to Strickland, correspondence from small and minority-owned businesses from across the country have been pouring into congressional offices pleading their cases with regards to the alleged inefficiencies of the program run through the SBA and what some believe to be a lack of transparency.
"We have been hearing from a lot of local small businesses that the Economic Injury Disaster Loan or EIDL have not been implemented well," says Strickland. "People were given the run around, or there was no communication on status, they would re-apply and follow instructions and not hear anything back or said they were rejected. What is remarkable about this is, this is not just happening in the 10th District, I have 70 people, who are my colleagues — including a few Republicans, [who are hearing similar stories], so this is happening across the county."
"For months, I have heard directly from South Sound small business owners about the multitude of issues they've encountered in getting their Economic Injury Disaster Loan applications processed," added Strickland. "The Small Business Administration has failed to provide adequate service or communications to these struggling business owners across the nation. Small businesses need answers from the SBA and I'm going to fight for my constituents until we get them."
According to the letter sent to the SBA, what the legislators who signed the letter found most concerning was that SBA attributed "its latest decision to funds having been depleted but failed to communicate this with our constituents well ahead of time and even provided inconsistent information to those with pending applications throughout the process – despite doing their due diligence to give SBA what was asked of them in a timely manner."
"Specifically, we have heard from constituents with pending applications who were told by SBA that they would be or had been approved, and that the deadline would not be an issue, or whose inquiries were left unanswered for months and all were subsequently denied after funds had been depleted," reads the letter.
"The Economic Injury Disaster Loan (EIDL) program was implemented to provide a lifeline for struggling businesses during the pandemic," said Congresswoman Jahana Hayes (D-CT) who co-led the letter. "Yet so many were left with disappointing news that funds had been depleted with no warning. Transparency is critical for the businesses still waiting for answers from the Small Business Administration."
Another concern of Strickland and her colleagues has it that the SBA allegedly failed to notify constituents that being approved was not the final step in the application process, but that the funds had to be obligated before the deadline.
"We also heard from some constituents who were never given the opportunity to make adjustments to their original application or were outright denied with little to no explanation but told to appeal the decision by May 6, 2022, only to be denied again due to funding issues," states the letter.
"Right now, we sent a letter to them, and we are asking them to explain what happen," says Strickland. "We want them to be accountable and to be honest, the program itself just isn't being transparent. People just want to know what their status is."
"I have to remind folks that even though the pandemic is over small businesses were hurting for at least two years and you just don't suddenly recover," adds Stricklan. "The SBA has a responsibility, and the ball is now in their court to explain what happen and to figure out what is needed to remedy this."
The post Strickland Demands SBA To Be Accountable For Disaster Loans appeared first on theseattledigest.com.