Local news
Seattle Office Of Labor Standards Resolves First Settlement Of Its Kind, $370,000 Returned to 67 workers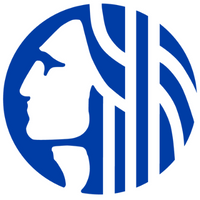 Seattle, WA (August 9, 2022) – The Seattle Office of Labor Standards (OLS) investigated SBCO DCIC (Seattle) Operating Company, LLC dba Residence Inn Seattle Downtown (Residence Inn) and Go America Inc. Staffing Service (Go America) for alleged violations of the Hotel Employees Safety Protections Ordinance, Protecting Hotel Employees from Injury Ordinance, Improving Access to Medical Care for Hotel Employees Ordinance, and Minimum Wage Ordinance. The businesses employ from 25 to 75 people in Seattle, and many more worldwide. The employers agreed to pay a total financial remedy of $370,439.04 to 67 workers and $2,500 to the City of Seattle.
OLS alleged the health insurance Residence Inn provided to some employees did not meet the required healthcare expenditure levels and the business did not provide other forms of healthcare expenditures to meet requirements. Additionally, OLS alleged the business failed to provide health insurance or other forms of healthcare expenditures at all to other employees.
OLS alleged Go America provided no healthcare expenditures to workers and did not always pay employees the Seattle minimum wage.
OLS also alleged both employers:
lacked a written policy against violent or harassing conduct by guests,
did not post required notices in Spanish – a primary language of their employees,
failed to obtain employee consent before requiring cleanings beyond the maximum permitted floor space, and
failed to issue premium pay for cleanings beyond maximum floor space.
They further agreed to attend management and payroll staff training by OLS, host worker trainings conducted by the Fair Work Center in English and Spanish, and to develop and implement lawful policies for receiving employee consent to clean beyond maximum square footage limits and against violent and harassing conduct by guests.
"As a proud employer in the city of Seattle, we accept the settlement today, and look forward to continuing to provide a safe, healthy, and productive environment which makes this hotel a great place to work serving the friends, family, and business partners who come to visit this community," said Residence Inn Seattle.
"This experience has been very eye opening. It's easy to assume you can somewhat trust that your place of employment is going to pay you what you are promised to get paid. Planning your life around a paycheck that is not nearly the amount you expected is beyond stressful. I work hard in this industry, and it was stress no one wants to deal with," said an employee. "I would tell anyone in the hotel workers industry to always pay close attention to what you are told and promised when accepting a job offer and always be in the know of the legal rights you have for pay. You deserve every penny so don't think there is nothing that you can do about it, speak up if something is not right."
"This may be the first resolved investigation under Seattle's Hotel Employee Protections Ordinances, but it will not be the last," said Steven Marchese, OLS Director. "This settlement should serve as a signal to other hotels in Seattle, both large and small, that hotel employees have protections in the workplace that will be enforced. Hotel owners must support and protect their employees by complying with these ordinances that also ensure customers have a quality experience."
To learn more about Seattle's Hotel Employee Protections Ordinances please click here or contact the Office of Labor Standards at http://www.seattle.gov/laborstandards or call 206-256-5297.
The post Seattle Office Of Labor Standards Resolves First Settlement Of Its Kind, $370,000 Returned to 67 workers appeared first on theseattledigest.com.