Local news
Washington State Celebrated Juneteenth 2022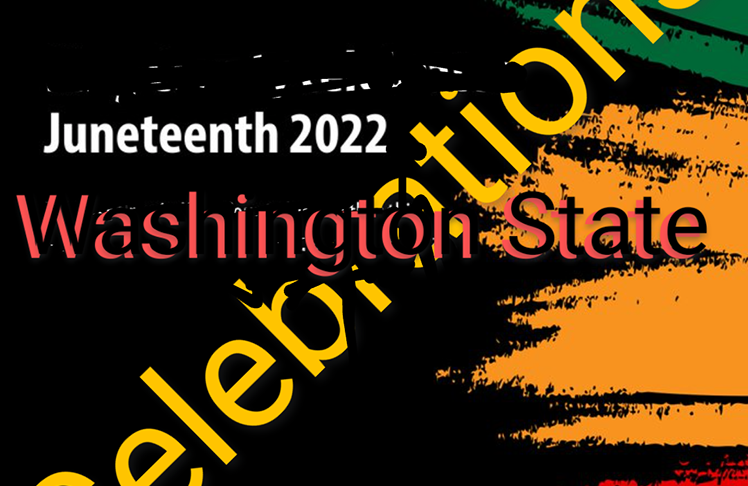 Washington state and federal offices all closed this year for Juneteenth. Many businesses remained open. Important city services were available making it a day to also move around the city with ease. Monday was the day the holiday was officially observed. The national day to celebrate the ending of chattel slavery was added to the federal calendar last year by President Joe Biden. The Seattle Medium was an mvp publication and online hub for informing the public about Juneteenth and events taking place.
Juneteenth celebrations have been going on a long time in the country by African Americans. The celebration commemorates the emancipation of enslaved African Americans. It was originated in Galveston, Texas, on June 19, 1865, when U.S. troops headed by General Gordon Granger. He announced the end of slavery in Texas and began to enforce emancipation there.
What is Juneteenth? Video: https://youtu.be/XLHRh8epFdU
This year, the holiday fell on Sunday and was observed on Monday. Stores like, Walmart, Walgreens and CVS locations were open on Monday, though their hours were adjusted. Microsoft, Costco and Kaiser Permanente have given employees a floating holiday that can be used on Juneteenth or another day according to published reports. Boeing, however, did not observe the holiday.
Starbucks workers who worked on Monday were allowed to receive holiday pay. The coffee chain had started celebrating Juneteenth two years ago. "Starbucks is now recognizing June 19th as a company holiday in order to honor this important day in our nation's history, and recognize the significance this day holds for our Black partners, customers and communities we serve," the company said in a statement. U.S. Bank also began Juneteenth observance in 2020.
The Seattle Medium's website (https://seattlemedium.com) was covered in information about Juneteenth. theseattledigest.com's connection to Juneteenth is organic as the publication is Black owned and operated. The publication's online platform was the most important place to go to find out what was going on in Seattle and around the country as it relates to Juneteenth.
The post Washington State Celebrated Juneteenth 2022 appeared first on theseattledigest.com.